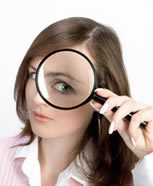 MAGDALENA BALIBREA VICH
SPANISH & CATALAN TRANSLATOR
Professional translations from English and French since 1999.
Magdalena Balibrea Vich

Quijote 18, Esc. 2, 2º O

Sant Joan d'Alacant

03550 Spain

maggiebvich@gmail.com

+34 666 305 778

www.balibrea.com
Translation experience (non-exhaustive)
Tourism

Hotels and websites

Booking.com

Hotel descriptions into Spanish and Catalan. Over 1M words translated.

Hotels4u.com

Over 1 000 hotel descriptions translated.

Websites and travel guides

France, Egypt, Portugal, etc.

Health and personal care

Beauty products

Somatoline

Products for the Spanish market

Tria Beauty

Hair removal laser, Skin perfecting light

Biomet 3i

Dental implantology

Marketing

Internet marketing, surveys, e-commerce

OpinionWorld, MySurvey

Consumer surveys

Unicef

Christmas catalogue into Catalan

Bacardi, DHL, Raleigh

Websites and internal documents

Printers

Firmware and software

Oki, Ricoh and Xerox

Drivers and computer software into Spanish

Kyocera

Firmware into Catalan

Gaming

Games, licenses and other legal documents

Playtech

Licensing documents for projects in Spain

GTech

Instant lottery project for Panama

Mobile applications

Android, iPhone, iPad

AppLingua

Over 100 applications translated, including Instagram

Photography

Manuals, software and websites

Contour, Kolor, Panoshop

Software and user guides into Spanish

Business

Press releases, briefings, etc.

Incosai

Official reports and speeches

Charles Schwab

Financial documents and intranet interfaces
Education
Degree in Audiovisual Communication

2011 -

Universitat Oberta de Catalunya

Audiovisual production and postproduction, including content creation and translation for digital media, subtitling, localization and broadcasting

Degree in Clinical Psychology

1996 - 1999

Universidad Nacional de Educación a Distancia

Psychological treatment, learning, personal development, self-help, statistics, neurology.

Music - Piano teacher

1986 - 1994

Conservatori de les Illes Balears

Classical music, piano, musical scores, harmony, orchestration.
Target (native) languages
Source languages
English

French

Italian

Portuguese
CAT tools
Trados Studio 2011

Trados Studio 2009

Trados 2007

Tag Editor

MemoQ 5

Passolo 2011

Passolo 2009

MultiTerm 2011

MultiTerm 2009

Catalyst 10

Catalyst 9

QT Linguist

Wordfast

XTM

PoEdit
Other software
AutoCAD

InDesign

Dreamweaver
Some of my current and past clients:
Oki Printing Solutions

Printers

Kolor.com

Photography

Booking.com

Hotels

Xerox

Printers

Tria Beauty

Cosmetics

Charles Schwab

Business

Unicef

Business

Kyocera Document Solutions

Printers

Biomet 3i

Dental implants

Piriform CCleaner

Software

Instagram

Software

Ricoh

Printers

Hotels4.com

Hotels

Swype

Apps

Playtech

Gaming

MAP Assessment

Business

Somatoline

Cosmetics

Panoshop

Photography

Contour.com

Photography

Tourico Holidays

Hotels

Gtech

Gaming

Mensa Spain

Business

SpecSavers

Business

Bacardi

Business

Raleigh

Business

DHL

Business
Contact info
El Quijote 18, Esc. 2, 2º O.
03550 Sant Joan d'Alacant Spain


Email: maggiebvich@gmail.com
Phone: +34 666 305 778
Website: www.balibrea.com
Skype: maggiebvich